Blog
Traffic Tuesdays
Published by:
POSTED IN: Traffic Tuesdays
04-10-2012 |
Take the SEO Stress Test with These 6 Factors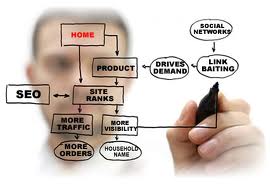 What are some specific, technical factors that influence traffic and ultimately ranking and visibility of your company? That is certainly a question that most of my Los Angeles website design clients when we begin the first stages of their SEO campaigns. Although the Google algorithm is always changing, there are indeed a handful of terms it is important to know and understand in order to generate organic and lasting traffic and SERP rankings. For this Traffic Tuesday, we'll briefly go over six of them:
Page Authority - Expressed in a numeric value on a 100-point scale, this factor tells you how likely it is that an individual page will rank well. It is derived from the Linkscape site, which reflects mozTrust and mozRank. You can benefit your PA by obtaining links from other outside pages that are heavily linked to already.
Domain Authority
- Not to be confused with Page Authority, Domain Authority indicates the likely rankings of an overall site and subdomains rather than a single page, though it is also scored on a 100-point scale. Technically speaking, it is the number of root domains which link to different pages on your website.

Number of links
- This one is pretty self-explanatory. It's the number of links pointing to your stated domain. It is a factor that can be gradually influenced and improved by your SEO as a whole but it is generally helpful knowledge for gauging the effectiveness of your campaign over time. You can check this information easily with the link:www.yourdomainname.com function in Google webmaster tools.

Number of domains linking to your domain
- This notes how many whole domains (as opposed to individual pages) are linking to you and is useful for determining recipients of reciprocal link building.
Is a link Followable - Or is it No Follow? The former is more beneficial and desirable as it simply means Google is able to crawl your link. Watch out for No Follow conditions when pursuing the placement of links on other sites, as it is essentially wasted SEO effort.

301 Redirects
- As we went over on a previous Web Design Wednesday, this just means that pages that have undergone changes have had a 301 redirect implemented so a user's clicks and bookmarks are taken through to the right destination so as to preserve existing traffic.

Target URL
- This refers to the distinct domain URL to which you are aiming to direct traffic. It is important to enter into your SEO campaign with a clear idea of where you want to push traffic to keep your linking as consistent as possible. Most often, the Target URL is a site's homepage but just as often there are opportunities to place links to highly specific and relevant inner pages.
Thanks for reading. Jason.
P.S. Don't forget to subscribe below to this blog.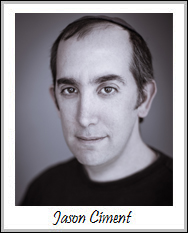 About Jason Ciment
Formerly an attorney and CPA, Jason has been working online since 1997. His columns on affiliate marketing can still be found on www.Clickz.com and his book on search engine optimization can be found at www.seotimetable.com.

This blog is published 4x per week and covers website design and SEO tips as well as a wide range of tips and advice for working and living online more efficiently and enjoyably.
Latest Blog Posts

Seo Resources




Seo Case Studies