Photography

L.A. Dezign partners with expert professional photographers like Johnny Shryock to ensure your website's images showcase the quality and look your online presence deserves.
With custom, professional photography, you will: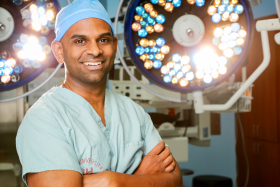 Look friendly, confident, and approachable
Showcase your skills and expertise
Build the trust of your audience
Avoid using generic stock images
Provide visual interest to your site
Eliminate text only pages
Introduce your customers to the value of your service
Tie your marketing materials together with consistent imagery
Promote the values of your organization
Build confidence in your service offering

Do you have all of the images you need for your website?
Strategic use of quality images throughout your site increases SEO and provides a more visually interesting experience. Pictures convey a lot of information quickly in a way that text alone cannot.
Website banner
Showroom
Reception area
Special equipment you use
Headshots of team members
Environmental portraits
Group photos
Action shots of employees working

Professional photography will not only enhance your website, but can also be used for:
Press releases
One-sheets
Sales packets
Business cards
Social media profile pictures (LinkedIn, Twitter, Facebook, About.Me)
Office wall prints
Advertisements

The importance of a good headshot
Everyone needs a sharp, professional headshot online. Your profile picture will be viewed thousands of times a year, and in many professions, most of your audience will "meet" this image online before meeting you in person. It's important that you're using an image that accurately reflects your taste and the professional you are. Online imagery is more important than ever and the best websites use pictures that truly stand out. Working with Johnny Shryock, who specializes in corporate headshots, will ensure that you have an image you'll be proud of.