Blog
Free Fridays
Published by:
POSTED IN: Free Fridays
03-16-2012 |
Keep Your Image Use Copyright-Friendly with CCFinder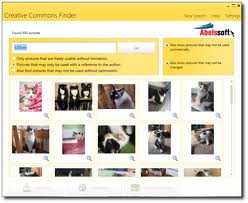 How do you convey an idea when words don't quite get the point across? You might use one or more of the handy doodling or illustration apps we've highlighted in previous blog posts, or you might turn to a convenient and obvious resource: Google Images. The issue with the latter solution is that many of the images that come up are not within the public domain, nor is Creative Commons license an option. This can be quite a nuisance if you are unable to generate your own images or pay to use copyrighted ones but you need visual aid in a pinch, unless you have CCFinder.
Photographing, drawing, or designing original images can supply excellent, striking content for a website, presentation, or any number of other forms of messaging, as you'll notice on the homepages of each of my Los Angeles website design clients. However, when you simply need free, no-hassle access to a library of images to lend flair and visual representation to a project or correspondence, CCFinder (which stands for Creative Commons Finder) will use your keyword-based search to connect you to an extensive gallery of CC-licensed pictures.
To access and enjoy this Windows app, install CCFinder using Abelssoft with only your name and email. View the available types of CC licensing and determine which one is best suited to your needs, and up comes your results page. From there, you can visit the contributor's page if needed, or just download the image and add it.
Thanks for reading. Jason.
P.S. Don't forget to subscribe below to this blog.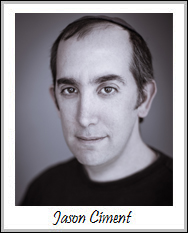 About Jason Ciment
Formerly an attorney and CPA, Jason has been working online since 1997. His columns on affiliate marketing can still be found on www.Clickz.com and his book on search engine optimization can be found at www.seotimetable.com.

This blog is published 4x per week and covers website design and SEO tips as well as a wide range of tips and advice for working and living online more efficiently and enjoyably.
Latest Blog Posts

Seo Resources




Seo Case Studies