People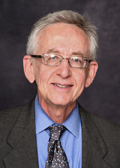 Henry Fenton
Henry Fenton is a 1969 graduate of the UCLA School of Law. He received his A.B., cum laude, in history from UCLA in 1966. Mr. Fenton is admitted to the California Bar and to the Ninth Circuit Court of Appeals, D.C. Court of Appeals, and the U.S. Supreme Court He has handled a wide range of civil litigation matters in the areas of healthcare, labor and employment, antitrust and other areas of the law. He has won many important appellate decisions for physicians and other healthcare providers and has argued several cases in ...
read more
»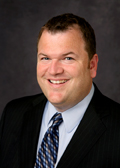 Harry Nelson
Harry Nelson attended college and law school at the University of Michigan. He received a B.A. degree from Michigan with high distinction (magna cum laude) in 1990 and a J.D. (cum laude) in 1992. In law school, Mr. Nelson served as an editor of the Michigan Law Review. Following law school, he served as judicial clerk of the Honorable Harold M. Fong (dec.), United States District Judge, in the District of Hawaii. Among other things, during his clerkship, Mr. Nelson was invited to teach legal writing for federal courts in the Department of the Attorney General...
read more
»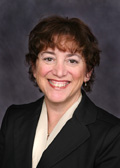 Abbie Maliniak
Abbie P. Maliniak is Senior Counsel at Fenton Nelson. Her practice focuses on representing healthcare providers in litigation matters in the state, federal and appellate courts. She also handles fraud and abuse, physician contracting, medical staff bylaws and peer review issues, including fair hearing practices, credentialing of practitioners, and physician disciplinary proceedings. Abbie also counsels clients and reviews privacy policies relating to both HIPAA and state privacy laws....
read more
»
eAdvisory
Supreme Court Limits the Effect of FDA Approval.
HITECH Presents Opportunities for Health Care Providers.
California Supreme Court Upholds Balance Billing Regulations.
Medicare Tries to Remedy Confusion Over Enrollment of Imaging Facilities.
Can Physicians with their Own Practices Perform Surgeries in Other Doctors' Offices?
Testimonials:
"Taking legal care of the healthcare providers that take care of us."
-Fenton & Nelson
"No one understands the panoply of challenges facing healthcare providers today better than the attorneys at Fenton & Nelson."
-L.A. Times 11/18/07