Home
» Welcome to Fenton Nelson
Welcome to Fenton Nelson
Fenton Nelson is one of the premier law firms in California specializing in the representation of healthcare providers and their businesses. Over the past 25 years, we have represented Southern California physicians, healthcare facilities, and other healthcare providers in business, litigation, and administrative matters.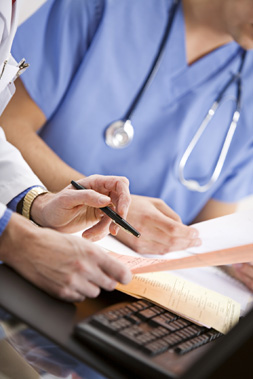 A survey of California law reflects our many landmark victories that have defined and expanded the rights of providers. Among Los Angeles healthcare lawyers, we've earned our reputation as a "go-to" law firm. Clients count on us in the most challenging of matters because we deliver results. Our expertise enables clients to navigate the complexities of medical practice and healthcare regulatory compliance in California and beyond.
Clients count on Fenton Nelson when they encounter challenges from licensing to compliance to peer review to payment, no matter how difficult and sensitive. We counsel many clients in avoiding and dealing proactively with healthcare challenges. We focus on assessing issues in a nuanced way and delivering results efficiently. Although we are known for creative solutions and the highest quality legal work, our goal is unqualified client satisfaction through the best service and the best value. Our track record speaks for itself.
eAdvisory
Supreme Court Limits the Effect of FDA Approval.
HITECH Presents Opportunities for Health Care Providers.
California Supreme Court Upholds Balance Billing Regulations.
Medicare Tries to Remedy Confusion Over Enrollment of Imaging Facilities.
Can Physicians with their Own Practices Perform Surgeries in Other Doctors' Offices?
Testimonials:
"Taking legal care of the healthcare providers that take care of us."
-Fenton & Nelson
"No one understands the panoply of challenges facing healthcare providers today better than the attorneys at Fenton & Nelson."
-L.A. Times 11/18/07