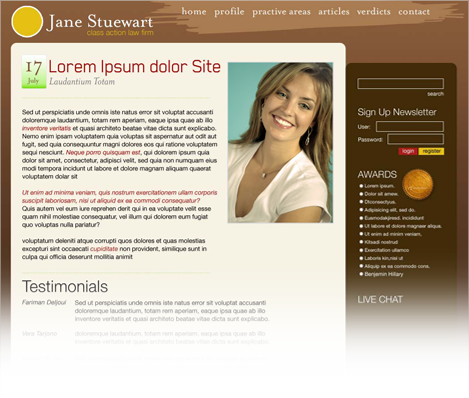 #10: Earth Tones Concept
www.ladezign.com
Design considerations:


Large photo to bring a personal presence to this page.


Earth tones to lighten the mood.


Newsletter signup form on each page to enable opportunity to capture visitor's email address.


Credibility enhanced by showcasing AWARDS section on every page of the site.


The top links section promotes most important pages relevant to the site.